Fitness Industry Shutdown
FREE REGISTRATION
Survive the Covid-19 Crisis
~ What are other Clubs doing to get
through the shutdown?
~ How will YOU navigate the shutdown?
~ Register for FREE ACCESS to our idea
generation system, MXM's Crowdicity.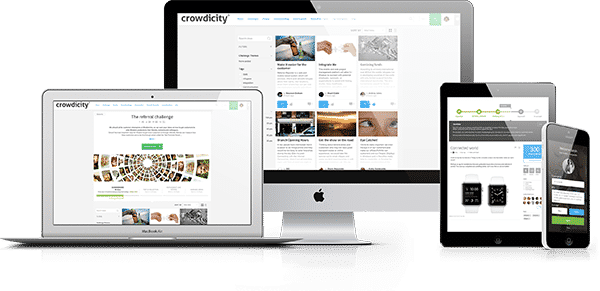 FREE REGISTRATION
No Strings Attached...
By Registering, You Will Gain Access To:
Hundreds of ideas that other clubs are using to get through this time.
*Ideas are all coming from your fitness industry partners & colleagues!
What Else?
Because Crowdicity is so easy to customize, there are thousands of ways that your fitness facility can benefit from it.
What do you think?
We want your club to flourish. Not just in regular times but in difficult times as well. Enjoy your FREE access to Crowdicity and start collaborating with others in the industry. Find out what others are doing about Covid-19? How have things changed in regards to cleanliness, communication, & supporting your employees as a result of the virus and it's impact on the world?
FREE REGISTRATION
Open innovation & crowdsourcing
Co-Creation (collaborate on ideas with suppliers, partners and customers)
The Ultimate Idea Management Platform

Crowdsource. Ideate. Engage.
FREE REGISTRATION
CHALLENGE MANAGEMENT
Set and launch challenges with ease and flexibility, target user participation, refine ideas through systematic stage gates and automate the progression of ideas to go from good to great.
LEARN MORE
IDEA MANAGEMENT
Frame your questions, capture ideas with supporting media and material. Encourage collaboration and voting to develop and distill the best ideas.

LEARN MORE
ANALYTICS
Underpin important business decisions with real time insights and in-depth reporting. Query, explore and export your valuable data.

LEARN MORE
MOBILE
Drive participation by giving your users access at the moment they want to share; wherever and whenever, because you never know when inspiration might strike.

LEARN MORE
FREE REGISTRATION