Both individual Clubs and dedicated fitness members have experienced setbacks since the outbreak of the COVID-19 pandemic. Now, as the Fitness Industry and its members are Bouncing Back, it's important to find creative ways to get your Club back on its feet.
One way to start working towards your Club's goals is to utilize your data to develop personal training sales leads. By helping your members achieve their desired fitness results, you're building their loyalty AND your sales!
Overview
Identify members who rate you high in overall satisfaction yet low in fitness results. These are very attractive leads for your personal training team.
Principles
- Reaching out to a member who indicates they have a need, and who you know likes your gym, is particularly easy and effective.
- Helping members achieve their desired fitness results builds their loyalty – so while you build your sales, you also help your members!
Play – Main Ideas
- Using filters, identify members who rate themselves low on fitness results – and focus on calling those members who indicate they really like your gym
- Regularly pull lists, give them to staff responsible for personal training sales, and have them make the calls
Steps to Execute
- Log into MXM system
- Go to Read & Reply
- Show Filters 

- Click the + sign next to Additional Filters
- Is the search box, enter "Fitness Results"
- Choose Fitness Results Segment
- Choose "Detractor"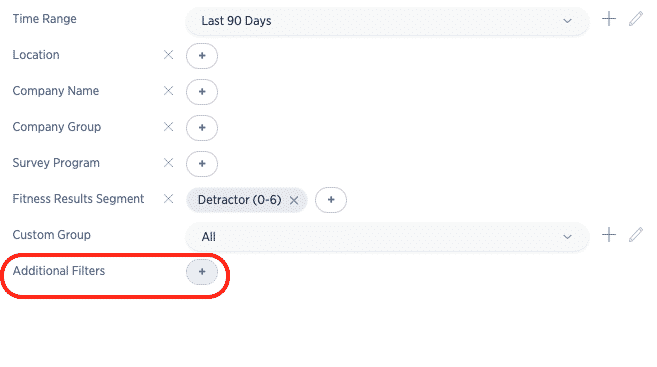 - Click "Run"
- Now you will see all members who rate themselves a "0-6" on fitness results. You might want to apply additional filters to identify members who are very satisfied with your club.
- Now, download the file as a list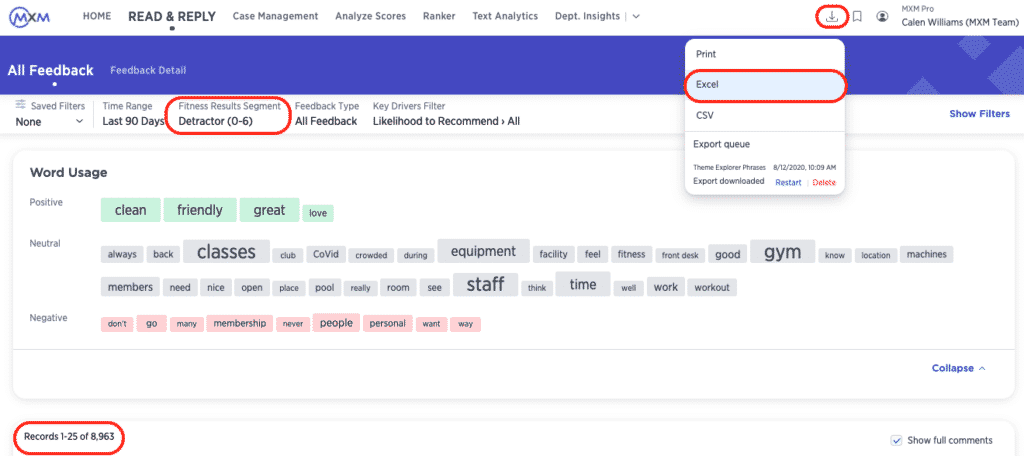 - Give the list to your personal training salesperson!
Now sales creates engagement with the member that leads to results for both parties. It's a win-win.